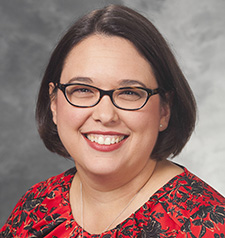 Episode 20: Dr. Angela Ingraham
In this episode, host Dr. Jonathan Kohler will be talking with Dr. Angela Ingraham, a trauma and acute care surgeon here at UW- Madison. You may recognize her voice from her role as an occasional guest host for the Surgery Sett, only this time the roles are reversed!
Dr. Ingraham is currently conducting research on trauma and emergency general surgery in order to develop quality indicators for EGS patients. She'll be discussing some of her discoveries pertaining to emergency general surgery transfers and will explain some of the potential options for improving these patient outcomes. We hope you enjoy!
Recorded 12/7/16